September 1, 2010 – 4:25 pm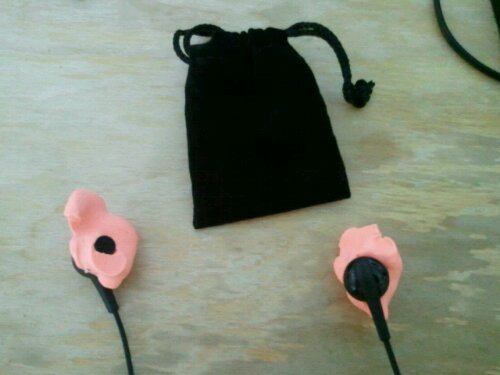 The headphones that came with my captivate are actually pretty decent, they were just a little uncomfortable for the longer train rides to and from work.  Ear bud type headphones are, in my opinion, best for loud areas like subway stations and rides over over the ear type of headphones.  It's not the sound quality that's the issue for me but rather the ability to travel well/easily as they tend to be more bulky, especially if you get a closed set or something with noise cancelling.  Also, I can't afford real custom ear buds which I've seen for about $1500, not to mention a required trip to a special technician.
So when I saw this post on make I got excited and tried it myself.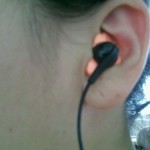 The sound quality of my headphones haven't been reduced, which is a deal breaker for me.
If you want to do this yourself, here's what you'll need:
1. In-Ear-Headphones that have exchangeable buds – the stock ipod headphones will not work as they take up too much space in your ears and not enough room for the custom plugs
2. Custom molded earplug kit. Available here on Amazon: [Radians Custom Molded Earplugs]
3. Clean ears and hands
Link to the instructions:  [MakeZine]